Hi my name is Patricia Duarte. I have been a missionary in Haiti for over 10 years, working with a wonderful group of people from Missions of Love. Over the years I have saw young people grow to young adults. Some of these young attended the Pastor and Leadership conferences that I held in Haiti along with many Pastors and Evangelist from the USA. I have never experienced before the great desire to be educated that these young people had. The ones who could or that where supported by the mission or other American's are either still at University or in Medical School, or have completed their education.
This brings me to one young man, who has now got his teaching degree.
This young man has started a school (Oxford Institute for adult and children), teaching, English and Spanish. His class is small at this time, although he tells me he has other students, coming for the next session. These two subjects are so important for Haitians looking for employment in the country of Haiti. Wesner is trying to provide tools for Haitians to change Haiti through education. He charges a small fee for his school, which most can't pay. I remember one day I was talking on line with him and I had told him that I was fixing dinner, and he said; (What are you having Miss Pat?" So I told him I was preparing chicken for our meal. He said that sound very good, so I ask him what he was having. At first he didn't answer me, but I persisted and finally he said; (yesterday I had an egg) this is life in Haiti.
There are many items that are needed for this school, some can be purchased in Haiti, but the cost is high. Shipping is also very expensive. Most groups going into Haiti for missions trips do not have room for extra items that are not for their mission. I do have an offer from a Delta Airlines flight attendant, to take a couple of suitcases into Haiti for this school. But so much more is needed.  Here are some pictures of the school and students.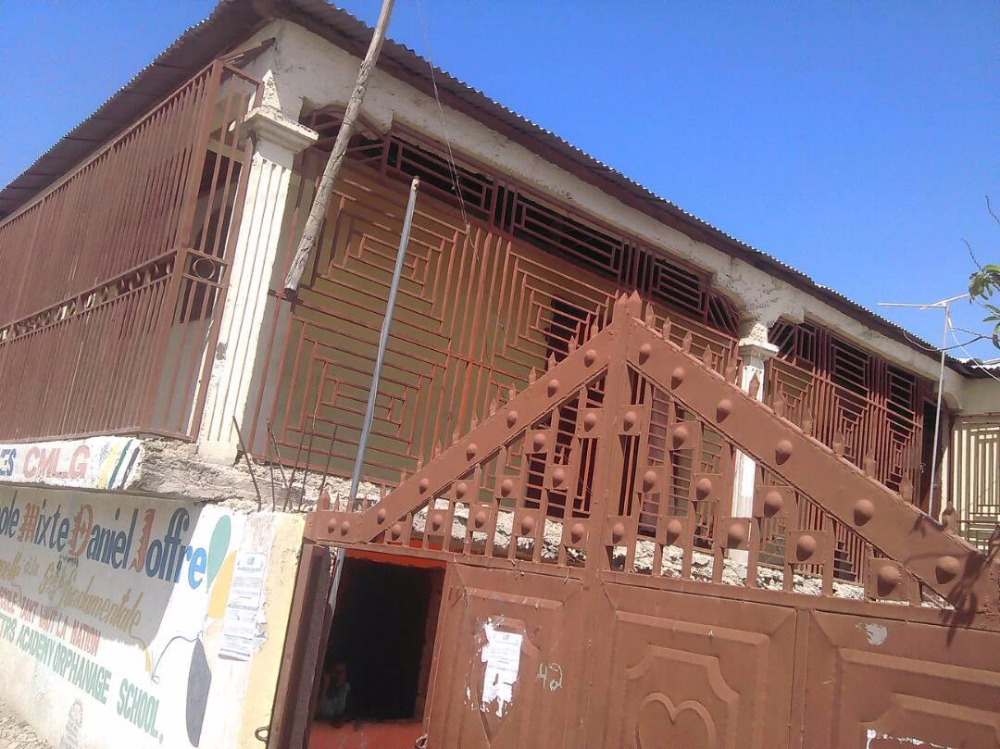 Schools in Haiti are very big about having uniforms for students. They are very expensive, but I did find a nice choice with a shirt with collar. Here is a picture that the students chose.
All donations will be use to fulfill the dreams of this teacher and the students of the Oxford Institute, in Gonaives, Haiti.
If you have any questions please email me, this is also an opportunity for a church or charity to be part of on a regular basis, sending in missionaries to teach and minister.